posted in 19.04.2023
The Beja collection
Add a natural and subtle look to your tabletop with the nostalgic look of Beja, an iconic collection from COSTA NOVA.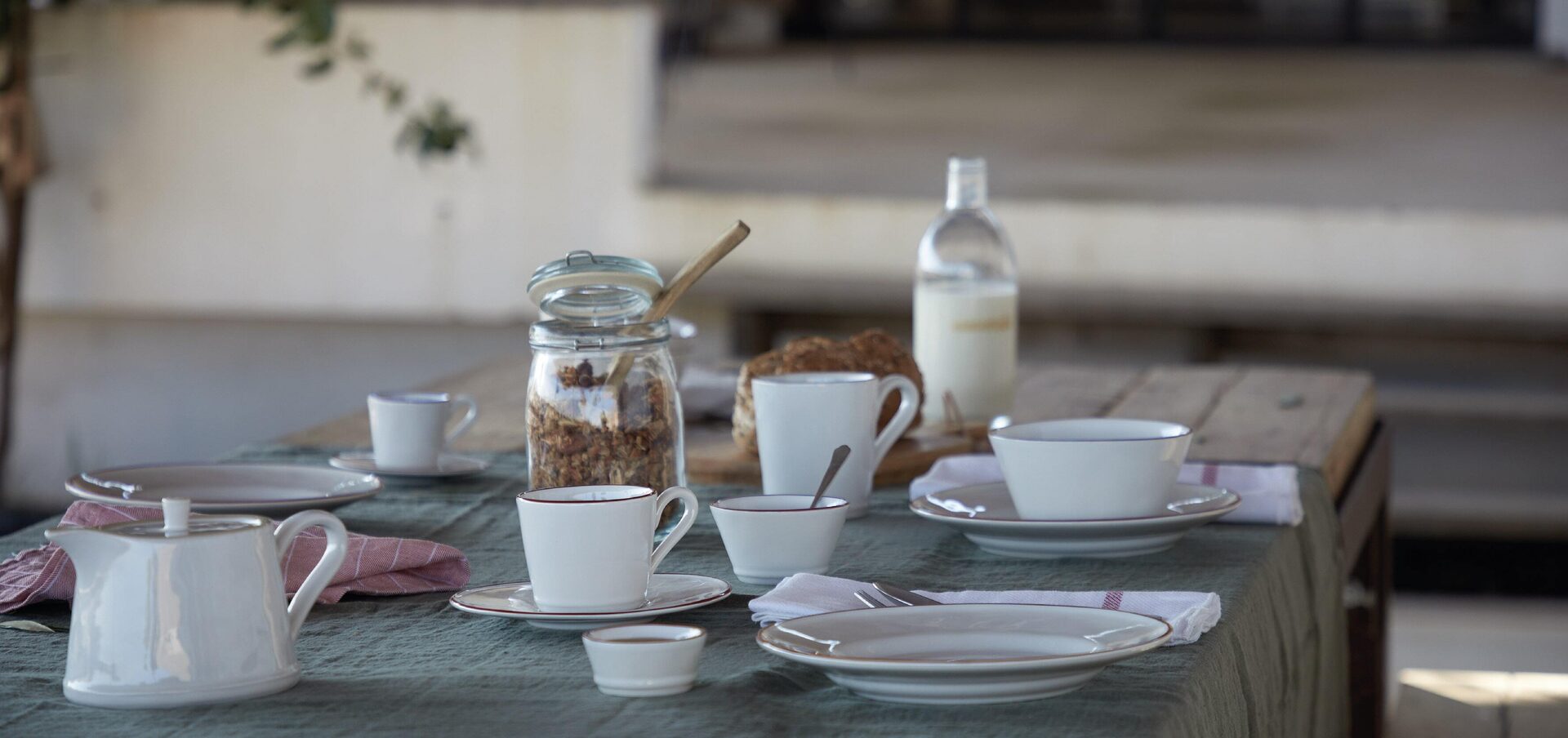 With graceful lines, both dinnerware and serving pieces feature a sleek rim, in 3 different colors, that capture the nostalgic charm of old enameled collections.
Both stylish and contemporary, this collection will add a natural and unobtrusive quality to the dishes.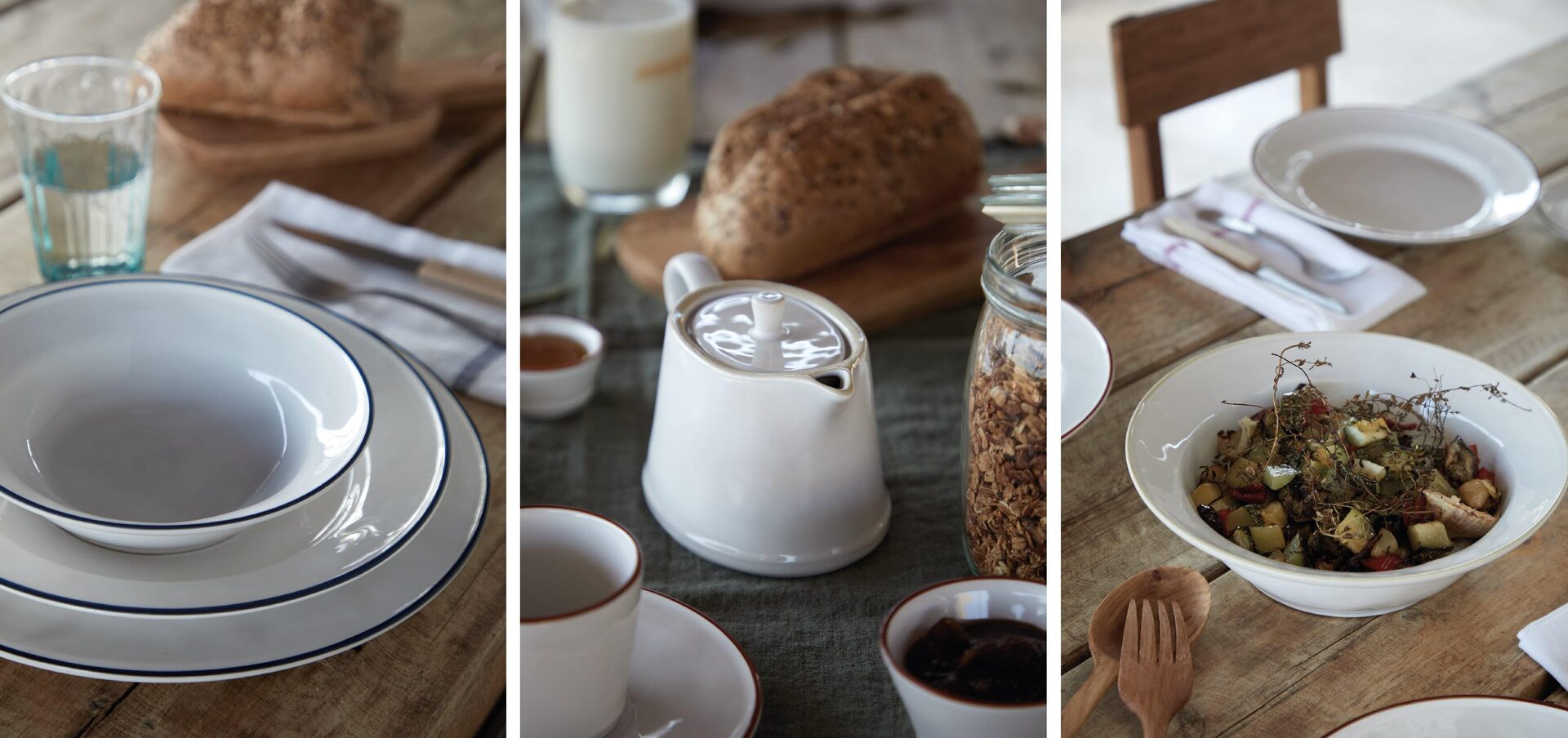 Beja at Cucumbi, Portugal
Both Beja collection and Cucumbi are inspired by southern Portugal. The journey through the vast fields of the beautiful Alentejo region leads to a peaceful minimalist estate, the perfect canvas for the timeless and nostalgic look of Beja.
From fine dining to casual dining, Beja's hand-painted rim will elevate any setting and mesmerize every guest.