Crafting beautiful dining experiences
About Us
The love of life, family, friends, and good food has inspired COSTA NOVA to create fine stoneware collections that combine quality and design with the best in ceramic craftsmanship.
The brand produces innovative and sustainable stoneware, made from the best natural resources in Portugal.
COSTA NOVA is produced by Grestel, a world-leading manufacturer of high-quality stoneware with more than 20 years of experience working for the hospitality industry.
Benefiting from that vast experience, COSTA NOVA offers exceptional customer service to professional clients all over the world:
Vast portfolio of products
All collections are available in stock
Fast and convenient delivery
Dedicated and knowledgeable sales team
Crafted in Portugal by true artisans CASAFINA fine stoneware products are unique, durable, and timeless.
The brand offers a wide range of products, designed to create an inspirational dining experience.
CASAFINA's stylish, practical and robust collections are manufactured in the same factory as COSTA NOVA and designed for long and varied life.
The products perform extremely well in all restaurants and catering applications.
What makes us different?
Raw material

Made from the best natural resources in Portugal.
Local clays - Kaolin, Feldspar and Silica.

Single firing system heated up to 1180°C/ 2160°F

Unique ceramic body. Totally vitrified.
Highly resistant to both thermal and mechanical shocks.

Oven, microwave, freezer and dishwasher safe

It withstands temperatures from - 20°C to 250°C.

Food safe

All products comply with the International Standards concerning to lead and cadmium. They are food safe.
Unique

Style & Color

Strong

Glaze Finish

Stackable

Strong

Oven

Safe

Microwave

Safe

Dishwasher

Safe

Vitrifyed & Stain

Resistant

Freezer

Safe

Heat & Chill

Retention

Thermal Shock

Resistant

Hand-crafted

In Portugal

Chip

Resistant
A Sustainable choice
Our Commitment
COSTA NOVA sees its products and operations as part of a long-life cycle and is committed to taking better care of the community and of the world.
The effort to go green and to minimize our impact on the environment is (always) a work in progress.
As producers, we commit ourselves daily to protecting the environment, by improving our infrastructures, but also our manufacturing process, achieving greater efficiency.
Creating a sustainable environment, project-by-project.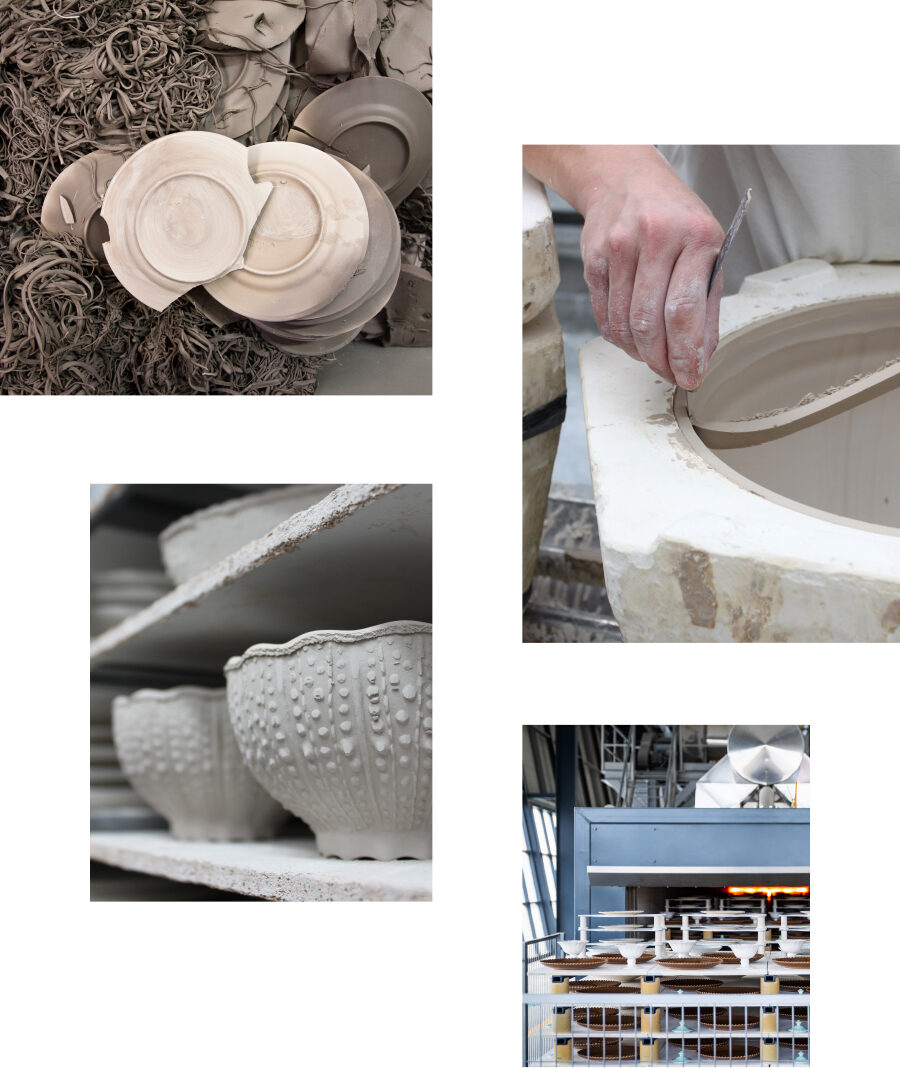 Sustainable products
Our stoneware products are eco-friendly, reusable and recyclable.
The use of local natural resources minimizes our ecological footprint.
Single-fired production saves energy and reduces emissions into the atmosphere.
This unique single firing process uses less energy than most ceramics, and also uses the excess heat from the kiln to power other factory equipment.
Products made with a high % of recycled materials (clays and glazes), decreasing the use of capital, energy, and natural resources.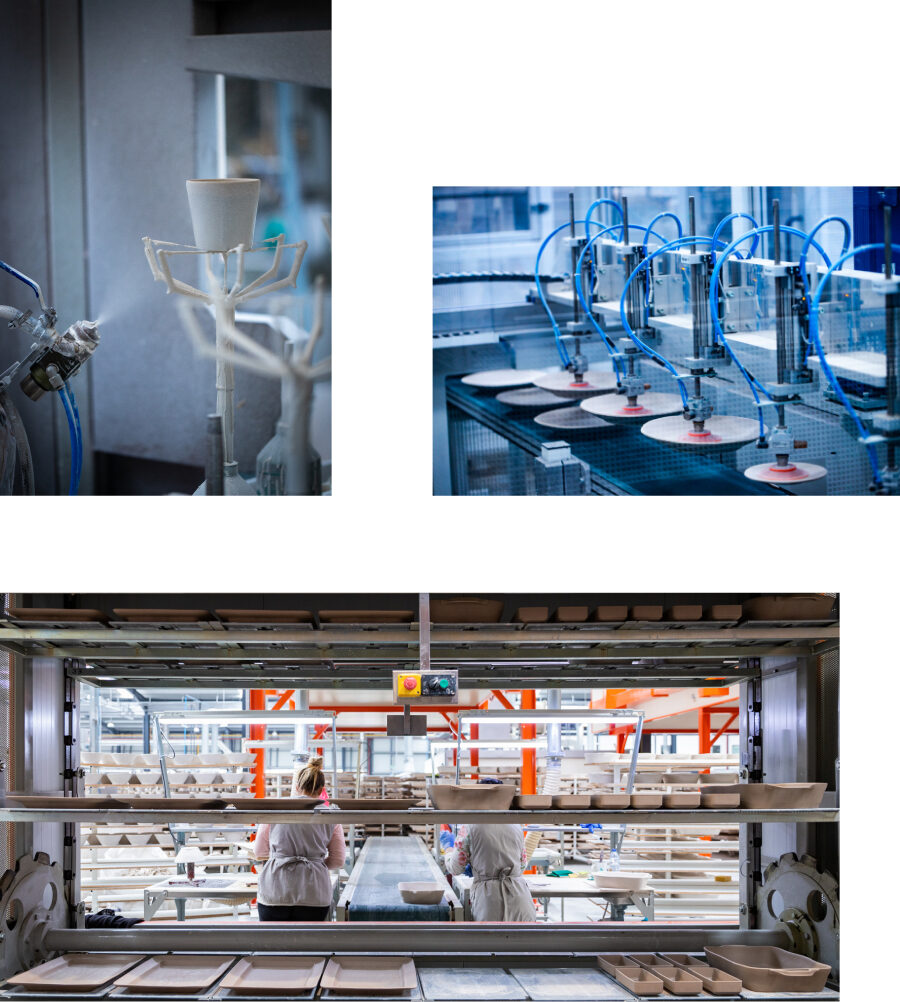 Sustainable industry
Industrial facilities that are environmentally-friendly.
Innovative and energy-efficient equipment.
Renewable energy (photovoltaic).
Waste management policies and recycling procedures.
Advanced water treatment and reduction of water consumption practices.
99% Plastic-free packaging.
New synergies with other entities – ceramics surplus are now considered by-products, and they are reintroduced into the production process.
Ecogres ® – recycled stoneware
In its commitment to sustainability, Grestel has developed a new raw material, by collecting, recycling, and reusing clays and glazes from its own operations and other materials.
The result is Ecogres®, a reinvented clay, made of 90% recycled materials and completely eco-friendly.
Ecogres® is a registered trademark of Grestel. Products under this label are guaranteed to be made of non-hazardous recycled materials, derived from ceramic surplus and other additives.
All Ecogres® products are guaranteed to be food-safe, complying with the International Standards.
All COSTA NOVA collections are produced with respect for nature - reusable and recyclable.
Âmbar, Lagoa Ecogres and Plano go even further ahead, telling a unique story of how tableware can be made of recycled materials, completely eco-friendly while remaining beautiful and functional at the same time.