posted in 23.08.2022
Costa Nova Supports the 10th Anniversary of the Naked Kitchen
Nearly all of the most exciting chefs in the world came from humble beginnings and needed the support of community to finely hone their delicate craft. Having access to resources to not only spur creativity but experiment with new ideas in the kitchen is critical and a value Costa Nova believes in. As such, partnering with the Naked Kitchen as they celebrate 10 years of helping to foster a new generation of culinary excellence is something the brand is not only deeply committed to but proud to support.
Started in 2012, the idea of the Naked Kitchen was born out of founder Ko Son's house on Valencia Street in San Francisco as a supper club. The moniker was to signify transparency between the diners and the chefs as they tried out new concepts to adventurous eaters.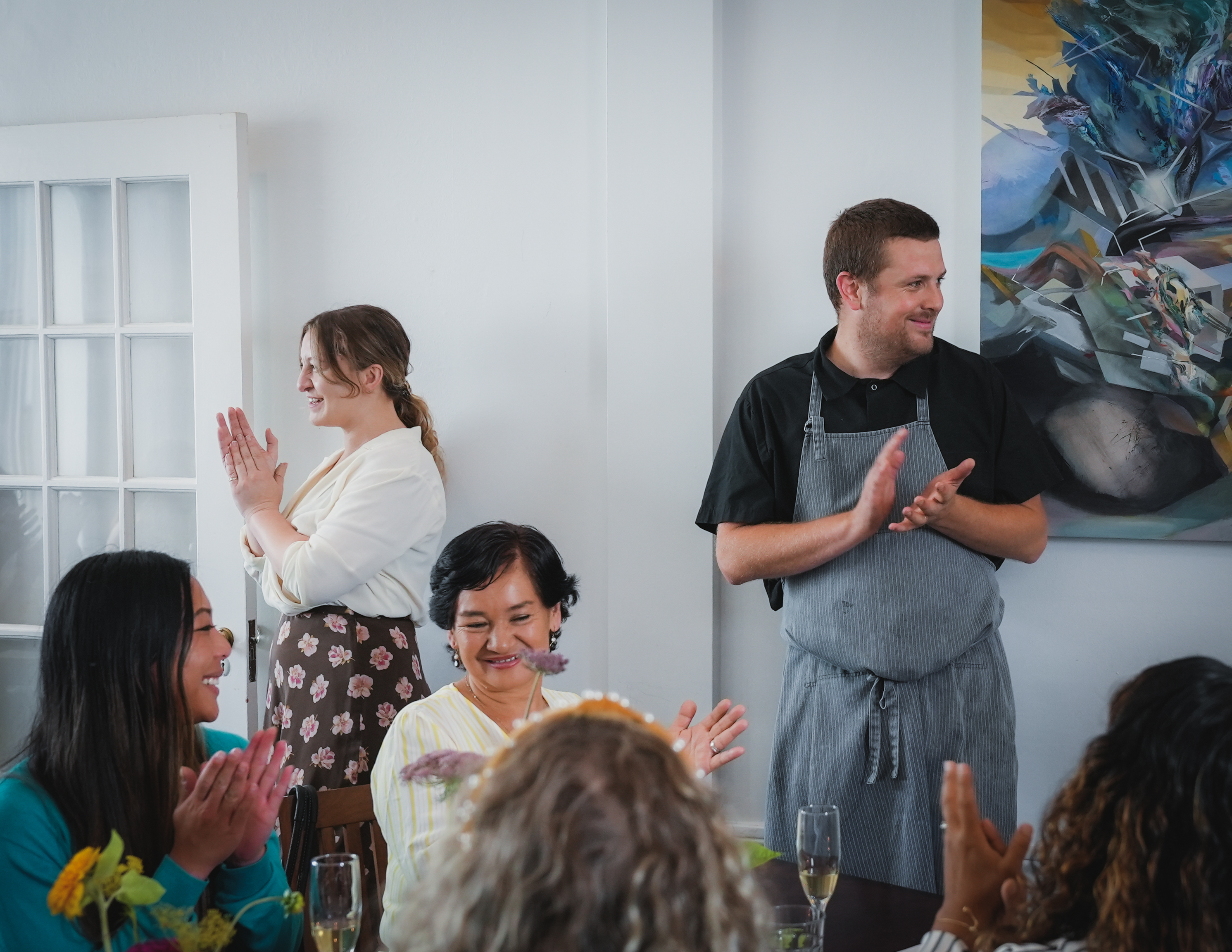 To honor the decade that has seen a variety of chefs go on to open their own restaurants, the anniversary dinners Ko Son and his team are producing have the bonus of plating on different collections from Costa Nova's gorgeous fine stoneware. The first dinner helmed by James Beard Award nominee, Alex Hong, proved to have the same level of intricate details on the plate that have come to define his menu at Sorrel. He served 40 guests with a seasonal mix of ingredients.
The San Francisco hot spot is known for sourcing local produce for peak freshness in their Italian-inspired dishes. The attention to detail, unique combinations of ingredients and artistry in plating have earned Sorrel one Michelin Star in 2019 and 2021.
We're grateful to Ko Son and Chef Alex Hong for using Costa Nova's stoneware as the canvas to create true culinary art.